Uganda is seeking to upgrade a series of up-country airstrips to handle international flights, as well as boosting tourism to the country's national parks.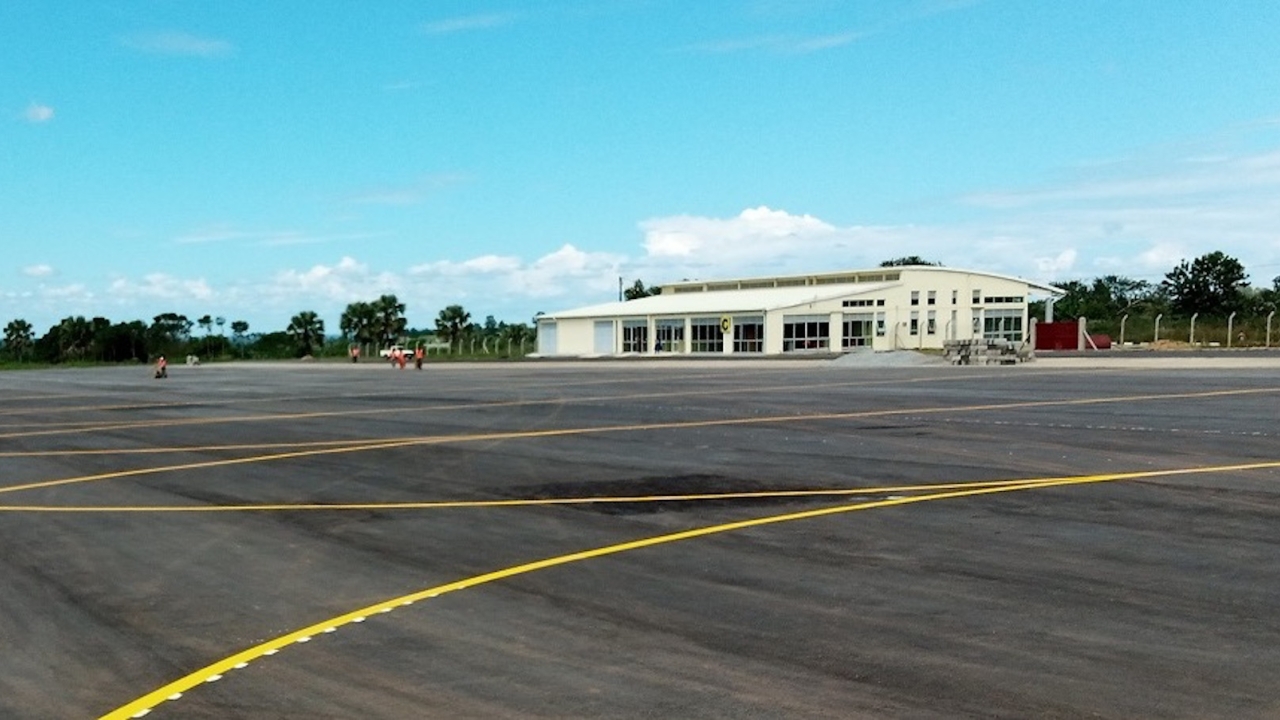 International air passengers will be able to fly direct to several of Uganda's national parks and protected areas, if a government scheme comes to fruition.
Up-country airfields at Kasese, Kidepo, Pakuba and Kisoro are planned to receive an upgrade to international standards that will allow travellers to fly in to nearby attractions. The project will allow passengers to avoid travelling via the country's busy Entebbe International Airport, near the capital, Kampala, then having to transfer, either by light aircraft or surface transport, to resort areas.
According to the Uganda Civil Aviation Authority (CAA), Kasese airfield, together with another at Arua, are slated for development to category 4C airports that would allow them to handle aircraft of the size of a Boeing 737–500.
The -500 was the smallest of the second-generation models of the Boeing twin jet and typically can carry a maximum of around 130 passengers in an all-economy cabin configuration – perhaps 100-110 in a two-class layout.
However, this is also the size category for the new ranges of 'crossover' jets such as the Embraer 190 and Airbus 220 that span the gap between regional turboprops and mainline narrowbodies like the Airbus A320 and larger members of the Boeing 737 family. These are becoming increasingly popular with airlines in Africa.
The CAA told African Aerospace that master plan and preliminary engineering designs for airfields at Arua and Gulu have been completed. These provide for a paved runway of 3,200m x 60m for Arua in place of the existing gravel strip, plus new terminal complex and cargo centre costing around $53 million.
Gulu, meanwhile, will see a major expansion, including the construction of a new 3,100m x 60m runway, as well as a new passenger terminal, taxiways, apron, cargo complex, control tower and fire station. The first phase of this project is estimated to cost $56 million.
Kasese will have its existing 1,500m grass runway replaced by a paved runway 2,500m x 45m. Like Gulu, it will undergo a transformation, with a new passenger terminal complex, together with cargo and fuel facilities and a new taxiway system. Cost for the first phase of the project will be $57 million.
Smaller-scale improvements will take place at eight other airstrips – Pakuba, Kisoro, Kidepo, Jinja, Tororo, Moroto, Soroti and Mbarara. The value of the works there range from $7m to $350,000 and include such improvements as runway repairs, improvements or extensions, perimeter fencing and, in the case of Pakuba, a new passenger terminal.
Like Kasese, Kidepo, Pakuba and Kisoro will be given tarmacked runways and provided with immigration facilities, allowing international flights to fly there directly and give tourists access to nearby national parks.
Uganda's minister of tourism, wildlife and antiquities, Tom Butime, announced the upgrades earlier this year at the Uganda Tourism Board's "Pearl of Africa" tourism expo.
Previously, the only airstrips at Kasese, Kidepo, PakubaandKisoro National Parks were bush airstrips, which meant that visitors had to enter Uganda via Entebbe and then find alternative transportation such as a Cessna Caravan light aircraft or to travel by road to visit the locations.
The upgraded airstrips will not only be able to handle much larger aircraft, but also executive jets, allowing wealthy visitors to fly in with friends or family. Tourism is a significant revenue-earner for Uganda and accounted for around 7% of the country's GDP last year.
Uganda received slightly more than 800,000 foreign tourists last year, a 59% increase over 2021's figures, but still significantly below pre-pandemic levels of almost 1.5 million. Tourism brought in $712 million, accounting for around 12% of total exports.
It is in the light of increasing this valuable trade that the airfield improvements can be seen.
Adopted from: The Times Aerospace November 17, 2023